Local SEO & Content Services For Michigan-Based Companies
Is your business website working the way it should? Are potential customers and clients in the local area finding your services through Google search? If your website is struggling to attract organic users, search engine optimization (SEO) can change that. Local SEO strategy elevates businesses in search engine rankings and more effectively reaches nearby users who are looking for companies just like yours. My SEO and content services for Michigan businesses work to build their organic traffic and expand their brand to relevant, local audiences on Google.
Digital marketing research has found that leads from organic search have an average 14.6% close rate, while outbound leads (cold-calls, cold-emails, mailers, etc.) have a 1.7% close rate. Unlike advertising or other types of marketing strategies, search engine users already have a good idea of who or what they're looking for, and are more likely to convert into a new customer or client. Failing to rank well on Google for relevant keywords translates into missing out on scores of potential customers who are searching for similar businesses. 
In our increasingly digital world, the ability to be found through search on mobile, desktop, and tablet devices is even more critical to achieving online success. As an experienced SEO consultant based in Ann Arbor, I provide SEO services to Michigan companies that target high-impact factors to expand their reach with local users and ultimately grow their business. 
What Can SEO Do For Your Business?
The purpose of Local SEO is to lift your website in search and get your business in front of high-converting users by beating out local Michigan competition in rankings. For small- or medium-sized companies, appearing on page 1 of Google for keywords such as "Ann Arbor dentist" or "plumber in Detroit" makes all the difference when growing a business. But how does Google evaluate websites to determine which will rank well, and which will not?
There are hundreds of ranking factors that the world's most popular search engine relies on to measure the rankability of a business' website. From the site's written content to its technical health and backlink profile, Google looks at the full picture of your website when deciding how it will rank for thousands, even millions, of keywords. All these site elements comprise SEO, and it's the job of a quality SEO expert to optimize, fix, and build up a website so it ranks well for local keywords that an ideal customer base is searching for. At the end of the day, the true value of Local SEO is its ability to grow business by attracting an audience that's high-converting and motivated in becoming a new client, patient, or customer.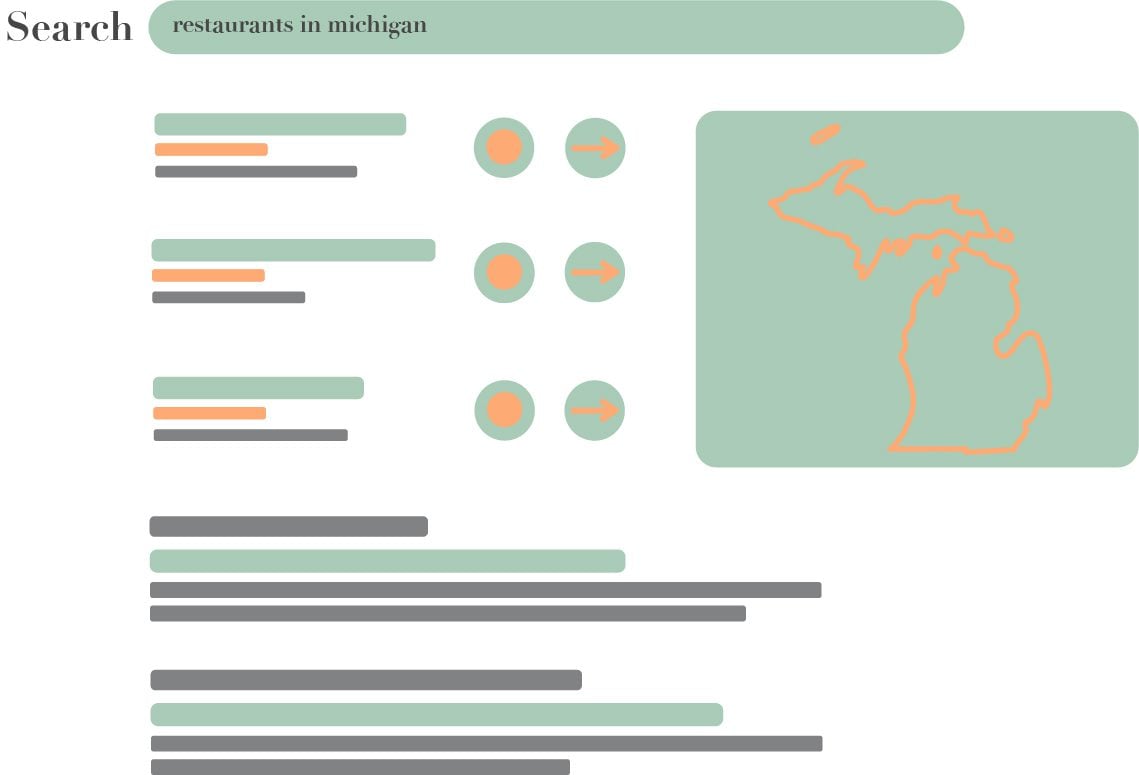 Regardless of industry, search engine experts follow a wide range of best practices to ensure a website is set up for success. As an professional SEO specialist based in Ann Arbor, I provide superior SEO services to Michigan clients that electrify their website's organic performance and expand their reach to a wider audience searching for companies like theirs. 
SEO Services For Michigan-Based Businesses
In the world of digital marketing, SEO plays a crucial role in elevating the websites of Michigan companies in rankings and traffic. With specialties in both technical SEO and web content writing, I concentrate on rankability factors that Google heavily depends on when determining the SEO health of a website. These services are performed either as part of monthly packages or one-time projects, explained in more detail below. By utilizing white-hat tactics, best practices, and proven SEO strategies, I target factors the search engine giant uses to evaluate a website. I do this by focusing on two critical areas of Local SEO: Technical SEO and Content.
The technical health of a website is essential to its performance in organic search. From broken pages to site speed improvements, I fix errors and optimize your site so it is web-friendly for both local users and Google alike.
Content is a massive driving force in achieving SEO success. I write 600-word, original content pieces backed by extensive keyword research and best practices to attract your ideal users and increase search traffic. 
My optimization services focus on your existing pages, and I implement keyword research, keyword optimization, and improved page structure to more effectively target organic audiences and bolster search visibility.
Beyond the strategies listed above, my SEO services come in two forms: monthly packages and one-time projects. Ongoing, consistent monthly work is the best way to get the most out of your SEO. Google prefers long-term work and optimization completed on websites, not one-time changes. Fresh content, regular updates, and ongoing fixes are key to increasing a website's organic visibility for the long-term. Frequent updates are signals to search engines that this website is well-maintained, relevant, and up-to-date on the information and services it presents to users. 
My monthly SEO packages are designed to bring this consistent level of work and care to your website to bolster its competitive edge and improve rankings for keywords that matter most to your customer or patient base. The consistency and full breadth of this service compared with one-off projects is far much more impactful for performance. These packages are ideal for Michigan business owners who are looking to invest in Local SEO growth that lasts for the long-term. 
These SEO packages go above-and-beyond my project-based work by providing Google Business Profile services, adding your website to 3rd party business listings, and tracking keywords. I offer 3-month contracts for packages, and pricing for these packages are bundled so you get more SEO bang for your buck.
1 Written Content Piece Per Month (500 Words)
Google My Business Setup & Optimization
Analytics Accounts To Track Progress
25 Business Listings Setup
10 Keywords Tracked
Technical SEO Audit
Monthly Technical SEO Fixes
Keyword Research
Local Market Optimization
Itemized List Of Work Completed
Monthly Reporting
1 Written Content Piece Per Month (500 Words)
Google My Business Setup & Optimization
Analytics Accounts To Track Progress
25 Business Listings Setup
15 Keywords Tracked
Technical SEO Audit
Monthly Technical SEO Fixes
Keyword Research
Local Market Optimization
Itemized List Of Work Completed
Monthly Reporting
Monthly Keyword Optimization
Internal Linking Strategies
Schema Optimization
2 Written Content Pieces Per Month (1,000 Words)
Google My Business Setup & Optimization
Analytics Accounts To Track Progress
50 Business Listings Setup
20 Keywords Tracked
Technical SEO Audit
Monthly Technical SEO Fixes
Keyword Research
Local Market Optimization
Itemized List Of Work Completed
Monthly Reporting
Monthly Keyword Optimization
Internal Linking Strategies
Schema Optimization
Site Speed Improvements
Conversion Rate Optimization
Duplicate Content Audit
In addition to monthly SEO packages, I also implement project-based work for companies in Michigan. These are one-time, a-la-carte services that are suited for producing a taste of my work without the monthly commitment. For project-based SEO, I offer technical audits, content optimization audits, or a set number of original content pieces written by me. Unlike the monthly packages, I do not make changes directly to your website with a-la-carte services. Rather, I simply create in-depth auditing reports for recommended changes, and you would make those updates yourself. 
These one-time projects do not pack nearly the same punch as monthly SEO services, and should be viewed more as a first step in the right direction, not an end-all solution to long-term organic growth.
Benefits Of My Michigan SEO Services
With more than 5 years of experience in providing SEO services to hundreds of businesses across the United States, I understand what it takes to be successful in organic search. Specifically, I have extensive experience in the home services, dental, and franchise industries, and have helped small- to medium-sized companies throughout the country excel online through Local SEO and content writing strategy. I love performing SEO work for clients because it makes a real difference for their businesses. It's not smoke and mirrors, search engine optimization produces real-world results to provide Michigan companies with long-term growth and visibility. 
Along with my SEO services, I create transparent and in-depth reports of all the work I completed that month. You'll know which pages I updated, what changes I made, and what strategies I focused on. My goal is to ensure you always know exactly what you're paying for. 
I perform SEO services for businesses and nonprofits throughout all of Michigan, but I serve  clients primarily in the greater Detroit metro area, including Ann Arbor, Canton, Plymouth, Ypsilanti, and Livonia.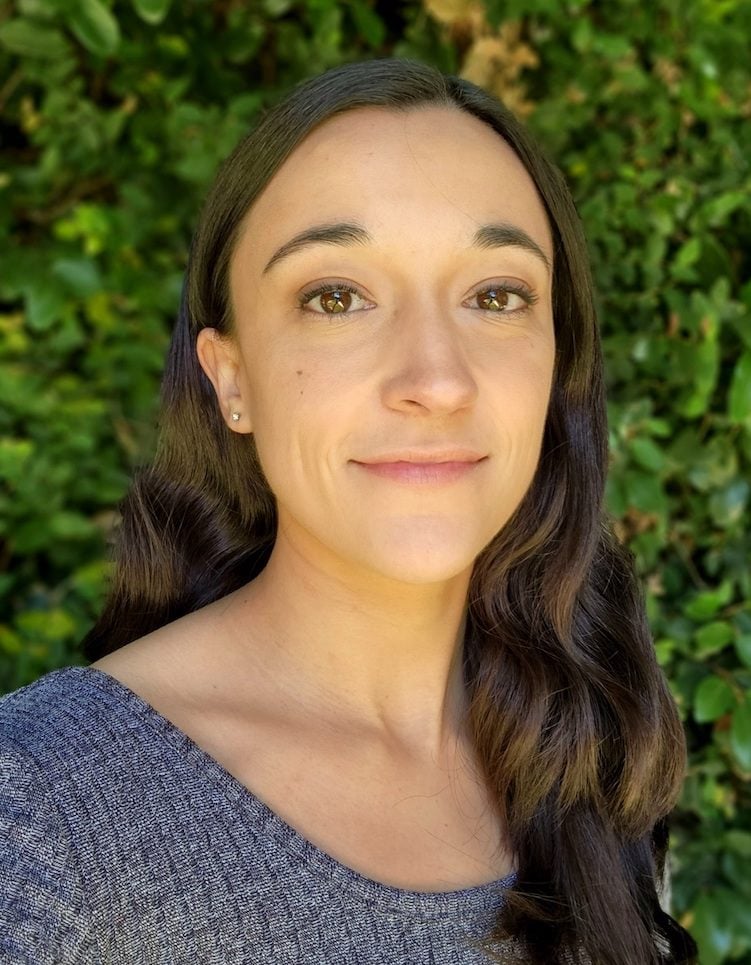 Contact Shari Rose To Inquire About SEO Service
Frequently Asked Questions About SEO
How Long Will It Take To See Results?
In SEO circles, we like to jokingly say that a specialist's favorite words are "it depends." Because when it comes to timelines for results, each website's individual timeline is different. Factors like local competition, size of markets, age of websites, and more all play a role in how long it will take to see results from Local SEO strategy. For most businesses looking to expand their reach in the local market, it typically takes between 2 and 6 months to achieve consistent SEO growth in traffic, rankings, and lead conversions. 
However, the rule of thumb is simply this: the more aggressive the SEO strategy, and the more quality work completed, the faster and longer-lasting the results. Michigan businesses who take advantage of my Advanced Package will likely see results sooner than companies who choose a Basic Package simply because more work is being done each month. That effort translates into faster results that last longer, even when faced with tough local competition. 
I've designed my packages to address the most impactful areas of SEO to encourage growth as quickly as possible, but every website's timeline for improvement is different. And unlike pay-per-click (PPC) ads, spending thousands upon thousands of dollars on SEO each month does not guarantee a #1 spot in rankings. It's the quality and consistency of work that counts in organic search, and there are no shortcuts in getting there. 
How Does Content Affect SEO?
SEO without content is like building a car without an engine. Content powers organic growth and keeps traffic multiplying by continually attracting a new audience. Though cliche it may be, content continues to be king because it effectively targets keywords your ideal user base is searching for and gets your site's pages in front of locals looking for Michigan businesses just like yours. 
In addition to the value it provides to customers, Google also relies on website content to understand your business. Its crawlers read content to discern the services, products and other offerings at your company, and use that information to determine how to rank your website. Even with constant algorithm updates to search engines and frequent changes in SEO, content consistently remains an absolutely critical component to any website's success in organic search.