Content Optimization Services
Freelance Content Optimization Service From SEO Specialist & Copy Editor
Website content provides a critical foundation for SEO performance and has major implications for both Google rankings and user behavior alike. Search engines like Google crawl your site's content to understand how to rank individual pages against your competition for a wide array of keywords. On the other hand, users read that content to understand your organization's brand, offerings, services, and products. My content optimization services work to improve your site's rankings, attract more traffic from your ideal audience, and ultimately expand the SEO reach of your website on the internet. 
The quality of a site's written content, its keyword optimization, page structure, and other elements all contribute to how each page ranks in search engine result pages. My content optimization services uncover how Google interprets your site's pages, and find lucrative opportunities to rank for more relevant, high-conversion keywords. 
While writing brand-new content is useful in SEO, sometimes what websites really benefit from is a professional content optimization and refresh of their existing pages. My optimization services are intended to improve the quality of your current content and lift those pages into higher rankings for the keywords that matter most to you and your business, organization, or nonprofit.
As a former copy editor and current SEO specialist working for businesses of all sizes, I have designed my freelance content optimization services to electrify your website's organic performance across all search engines and provide long-term, tangible results that support the ultimate objectives of your site.  
Content Optimization Services For Your Website
Powerful, well-optimized content is the backbone of any successful website in organic search. From data-driven keyword research to optimization of headings and metadata, my content optimization services take a deep dive into your website's content to find and execute a wide range of valuable organic opportunities.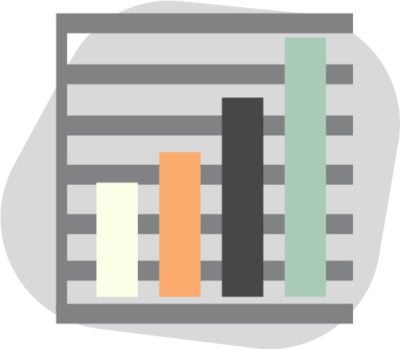 Some elements I focus heavily on are keyword density, page structure (i.e. H1 and H2 tags), meta titles and meta descriptions, and internal linking opportunities. Furthermore, each page that I look at for these services will also receive a thorough copy edit to catch any grammatical errors and tighten up areas of the copy that can use a professional's touch.  
Ensuring that each of these page components are fine-tuned and optimized can pay dividends for your site's organic presence in search. By discovering what is working well for your content and what isn't working from an SEO perspective, I'll work to elevate your web content to better address search intent and build traffic to your website from relevant users across the internet.  
For small businesses trying to reach their local customers, a market-focused optimization strategy for local towns or cities can be extremely beneficial to their SEO performance. Other organizations or groups with a state-wide or national audience may benefit more from optimization for their specific services or products. Common web pages I optimize include service pages, blog posts, past articles, location pages, and home pages. 
From keyword research and optimization to take advantage of ranking opportunities, to bolstering optimization for your target market, my content optimization services address impactful ranking factors to improve your site's SEO performance and break through the competition. 
Details About Content Optimization Services
During the audit process, I will examine each page receiving content optimization services and provide recommendations for improvements on each page. All this information will be placed into a report that I'll send directly to you. If you are interested in making the suggested changes yourself, you have the option to just receive the audit. I do not need access to your website with only the Page Audit report. For fixes and optimizations to be made directly to your website, I provide SEO packages where I perform monthly work on your site. 
Contact Shari Rose To Inquire About Content Optimization Services
As part of my content optimization services, I audit the following features on your website pages: 
Keyword research and optimization

Market optimization

Internal and external link building

Metadata updates

Heading cleanup

Status code fixes

Professional copy edit
Before pursuing SEO and digital marketing, I worked previously as a newspaper copy editor.  With nearly 10 years' experience writing professionally in an array of industries, I know how to provide content services that propel sites into higher rankings that pierce through the noise, grow traffic, and attract the right audience. 
To inquire about content optimization services, reach out below or on my Contact page. Tell me a little about your website, and which plan you are interested in. If you're not sure which services will best serve your business, I'll happily take a look at your site free of charge and provide recommendations. 
Once the optimization project is paid in full, I provide a free consultation for 30 days to go over the updates made to your site and answer any questions you may have about the work completed.  
You found me – I'll help others find you.